Off course when it comes to travelling to some exotic locations, a shared cab service or public transports seem to be a bit callous. If comfort tops your list when it comes to a stress free holidaying, a private car comes to save your day.
Getting into the skin of those trip lovers who have been always choosing private cars with or without chauffer we have decoded why some people swear by the comfort and ease offered by a chauffeur driven car.
Let's share with you, the wanderlusts with an eye for comfort, the prime reasons that keeps the private car lovers from preferring other modes of transport
Top reasons to hire a car rental service while travelling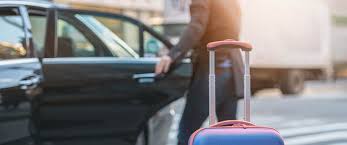 It Is Way More Comfortable Than a Cab
The perfect interior, the extra softness of the seats, the freedom of choosing the right music for your journey make it worth going nuts for. How else can you feel the air if not in a car where you won't have to request the fellow passenger to leave the window seat for you? You have to choose a private car to feel the difference.
Get Your Work Done While You Are Riding
Often we fail to maintain a work life balance and we fall victim to mid-life crisis. While you can still utilize your commuting time doing something worthwhile then you must to do away with public transports just to save a few extra bucks.
Pending office work? Important Video conference to attend?
Do it at ease sitting comfy with your laptop.
Stop Worrying about Driving
If you are holding the steering you are definitely bothered about each and every facts to make your journey smooth. You have been always at the wheel. Now give yourself a break. Let your chauffeur do that for you. Relax and feel the air on your face and munch on to your favourite snacks.
Save your time
Waiting for the cab to pick up more passengers so that it can start? Why would you suffer so much when can travel in a private car at your own ease and scheduled time?
It really saves a lot of your precious time as you won't have to change several means of transports to reach a particular destination.
Stop the car wherever you want
While you are on a long road trip, you may need to stop the car midway for various reasons. Public transports will not give you the opportunity to stop the car anywhere you want. You might be hungry with no food left; you may feel suffocated inside the car and just feel like getting some fresh air. The point is you can travel freely without anyone deciding your routes.
Your driver knows the routes best
It is obvious not to know the routes to your desired location and often you don't feel like looking at the Google map to explore a new location. One benefit of a chauffeured driven car is that you are provided with an experienced and professional driver. A driver with off-road experience is a must to enjoy your off-the-beaten-track trip.
Waiting for what? Hire your favourite car and enjoy a carefree vacation. Happy Holidaying!
---